Qualcan Has Shaped The Growth of The Nevada Cannabis Industry
As a global tourist destination, Las Vegas is known for its excess and decadence. With 42 million visitors a year to experience the lights and glamour, there's no better place for Qualcan to flourish! Legal cannabis has also become an attraction in the city- proved by its popularity with tourists.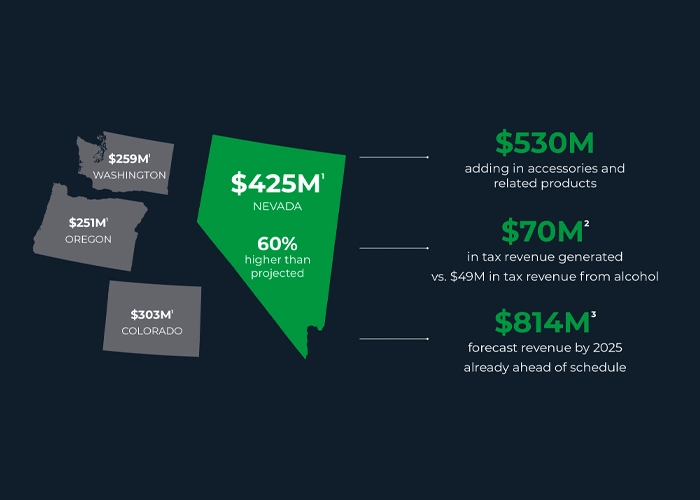 The Las Vegas Market is off the charts. Nevada's first year recreational retail sales of $425M was much higher than the other states in comparison: Oregon, Washington, and Colorado. Marijuana generates more tax revenue that alcohol does! If this pace continues, it should pass the estimated forecast revenue by 2025 of $814M
The Vegas marijuana market is ripe for a company to come in and take control. Large multi-state operators are trying to acquire and purchase their way into the market, but Qualcan is the stand-alone Vegas-based company that has the necessary history, assets, and the experienced team needed to dominate.
We are set to dominate the Las Vegas cannabis industry






25,000 sq.ft
of cultivation and extraction
600 lbs.
of marijuana production
31 stores
carrying Qualcan brands
$11M
2018 dispensary revenue (combined)
10,728 sq.ft.
of current dispensary space (combined)
Future Potential Projects
Sapphire
Director
Sigmund "Sig" Rogich is an Icelandic/ American businessman
Former campaign director for President Ronald Reagan.
Former assistant to President
George Bush Sr.
Former US Ambassador to Iceland.
Sigmund "Sig" Rogich is an Icelandic/American businessman
Former campaign director for President Ronald Reagan.
Former assistant to President George Bush Sr.
Former US Ambassador to Iceland.
President of The Rogich Communications Group, an international advisory firm specializing in the areas of strategic communications, issues management and government affairs.
Senior media consultant to Republican candidates for office, including Presidents Ronald Reagan and George H.W. Bush.
Senior campaign consultant for former Nevada governors Mike O'Callaghan, Kenny Guinn and Jim Gibbons.
Founder Las Vegas based R&R Advertising, now R&R Partners, Nevada's largest advertising and marketing firm.
His entertainment and business relationships have included Frank Sinatra, Donald Trump, Mike Tyson, Steve Wynn, Kirk Kerkorian, and Sheldon Adelson, among others.
Founder, majority owner and board member of Qualcan LLC
CEO of Barracco Realty/Barbizon Realty, founded in 2005 with assets in New York — Miami — Las Vegas
Owner of Stella Marina, a company that charters luxury yachts in theCaribbean;
Personal full-time Advisor & Consultant for Lawrence Auriana (co-founder of the Kaufmann Fund)
Developed concept for Dal Toro Ristorante and event center at the Venetian/Palazzo Hotel and Casino Resort and Le Grand Club in the Galaxy Star World Casino Macau.
One of the premier litigators in Nevada, representing clients nationwide and internationally
Focused now on Cannabis Law, including a constitutional challenge to Nevada's 2018 retail marijuana application process and conditional licensing.
Appearances on MSNBC, Larry King Live, Greta Van Susteren, Good Morning America, Fox and Friends
Cases featured on Dateline NBC, CBS 48 Hours, Life time and Snapped
Currently serving as honorary consul to the Republic of Italy for the State of Nevada
Certified Public Accountant, specializing in tax filing, preparation and planning
Airline Captain in the U.S. Naval Air Reserve
Built several buildings in New York
Held one of the first mortgage banking licenses in New York State and continues to be a principal business loan and mortgage lender in New York and Las Vegas.
Investor and Board Member in Qualcan LLC
Highly successful investor and real estate professional.
Launched a fund to invest in NNN (Net-Net-Net leased properties nationwide) and is the owner and operator of many properties throughout the United States, including:


Two affordable extended stay hotels in New York City and Westminster.
A luxury Triple – A rated Four Diamond Hotel in Livingston, New Jersey.
Owns a chain of Esplanade Senior Residences in Manhattan and upstate New York, dat-ing back to 1950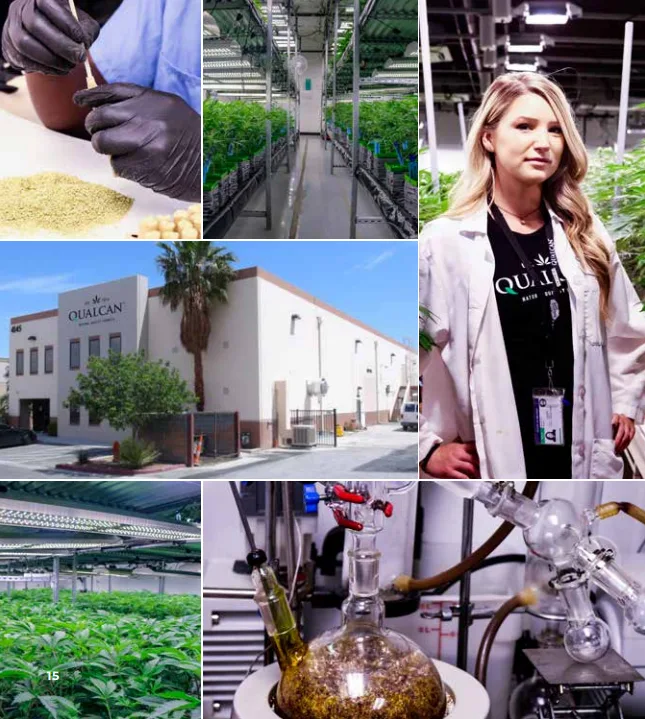 Current Cultivation Facility
25,000 sq.ft.
Current Marijuana Production
600lbs.
Current Distillate Production
10-12 kgs.*
*With the purchase of additional equipment, capacity will increase to 100 kgs per week